Mind Made Manifest: A What Does Not RAW Exhibition
What births creative genius? Aristotle said, 'No great mind ever existed without a touch of madness'. And this exhibit makes this abundantly clear. From painting to acting, writing, dance, and songwriting, the pain of human experience is often what drives people to create – as a way to make sense of the world. 
Explore the demons, inner struggles, and alternative perspectives that gave rise to our chosen artists' work.
THE TWO FRIDAS by Frida Kahlo
Frida Kahlo was well-known for her self-portraits. The painting 'The Two Fridas' shows Frida's two different personalities; one in traditional costume with her heart broken and the other, a modern independent reflection of her; presumably someone who she wishes to be.

Frida admits in her diary that this painting expresses her desperation and loneliness as a result of her separation from her husband Diego and this is represented through the blood dripping from her heart, in the process of slowly dying. But the action of holding hands could be a portrayal of self-realisation and acceptance of one's mental state and the idea that there's always a hand reaching out for you.
MADONNA by Edvard Munch
Norwegian painter, Edward Munch is one of the most iconic painters in Western art - his style is very much correlated to his mental state. His childhood was filled with illness and dreading the inheritance of a mental condition that ran in his family.

Hence, for Munch death was always close and surrounding him. 'Madonna' portrays themes of fertilization, procreation and ultimately death.

He considered love and death connected to each other. For him, the painting is a cyclical process of nature.
SILENT SHOUT by Eva Charkiewicz
Eva is a young artist living in the UK who uses the medium of photography to create art that advocates mental health. Eva's photography helped her with her emotions and feelings when she was diagnosed with clinical depression after her father died.

This photo represents all the negative emotions inside her. Photography was an outlet to deconstruct and shape her pain into something beautiful. It is a reminder that every suffering inside you eventually brings out something spectacular to the world.
MAN AND BEAST by Francis Bacon
Francis Bacon is one of the most important painters of the 20th century. He had an unhappy childhood, being banished from his conservative family for his sexuality at the age of 16. He moved to London and invested himself into his art while also enjoying life with friends and drinking. His series of paintings, 'Man and Beast' expresses his deep interest in animal behaviour and the human-nature relationship.
LINDA IN THE FLOWER FIELD FLIPPED by Anna Fox
Anna's 30 year project series 'Pictures of Linda' is a free-spirited photography project with her friend Linda who, for a time, stayed in the psychiatric ward of a hospital. In fact, some photos of this series were taken from within the ward.

The photographs challenged the myths regarding women in rural locations and Linda was the total opposite of such conventions; a Punk artist who did whatever she wanted.
THE ARTIST IS PRESENT by Marina Abramovic
Marina Abramovic is a performer who believes in art being limitless which can be expressed through any medium. Her project, 'The Artist is Present' is about the intimate connection between strangers, emphasising the value of minds.

Strangers would come and sit across from her and the idea was simply to gaze at each other. Most people were moved to tears and one man even came back 21 times for a turn. She says, "our energy is almost limitless. It's not about the body, its about the mind".
KALEIDOSCOPE CAT by Louis Wain
Louis Wain started out as an art journalist working on many subjects but became famous for his pictures of cats. They were furry portrayals of the Victorian society and the bourgeois of the Edwardian era.

Despite the popularity, his financial condition didn't improve and he slowly began to develop signs of mental disorder. He became abusive and violent towards others and eventually got admitted to an asylum.

But art was an outlet for him and he continued to do so until his death.
According to the about page on her website, "Kim Noble is a mother, artist and author who has Dissociative Identity Disorder (DID). DID is a creative way to cope with unbearable pain. The main personality splits into several parts each having an amnesic barrier between them. In and out of hospital from the age of 14, with no formal art training, Kim and her alters became interested in painting in 2004 after spending a short time with an art therapist.

The resulting 13 artists each have their own distinctive style, colour and themes that they work with. Many are unaware they share a body with other artists. Combined, they have had over 60 exhibitions, nationally and internationally." The painting 'Pure' is one such painting done by Suzy.

http://www.kimnobleartist.com/
CAMPO DIMENSIONAL by Cecilia Lede
Cecilia is a flourishing tattoo artist from Argentina. Art, for her, is a deep vocation that helps build her existence. Her mental wellbeing is always in connection to her art. 'Campo Dimensional' is a work that captures the idea of the gestation of a new life that begins but never stops. She paints circles that represent life cycles. She says, "My work is my energy turned into matter and it allows me to reflect upon the sense of my life."
HAPPINESS HIATUS X EXISTENTIAL CRISIS by Christine Charitonos
Christine is the founder of WDN who believes that rules need to be broken, more often than not. She thrives at creating spaces for human stories and connections and has been called hybrid creative, hustler, and Jane-of-all-trades, to name a few.

Christine is always looking for out-of-the box-thinkers, people that don't conform to normalcy and have real-life stories to share. She believes that brilliance is found in the most unpredictable places.

Recently, she developed an interest in AI art, and is fascinated by the relationship between mind and machine to produce art. This two-part piece is a representation of a typical day in Christine's life where happiness meets chaos, on repeat.
HALLUCINATIONS by Kate Fenner
Kate is a young artist diagnosed with schizophrenia. One of her experiences linked to her illness is having hallucinations.

She hopes that her art will challenge the negative way media often portrays mental illnesses.

Her art mostly surrounds flies because that's what she feels like; worthless and insignificant. The spider is directly related to one of her hallucinations where she feels like bugs are crawling in and out of her skin.
The artist creates his unique works as a result of the use of psychedelics. 'Flowery Face' is an introspective self portrait depicting the intensity of a psychedelic mind.

Its creation was guided by instinct, it was rushed, and made without regard for the outcome.

The central focus is the sunflowers, which represents a humans bond with nature and the unfiltered mental state of the artist.

Follow the artist on IG: @catmouseone
MENTAL HEALTH IS NOT FASHION by Ayesha Tan-Jones
Model Ayesha says, "I chose to protest the Gucci SS20 runway show as I believe, as many of my fellow models do, that the stigma around mental health must end. It is hurtful and insensitive for a major fashion house such as Gucci to use this imagery as a concept for a fleeting fashion moment."

The straitjackets worn in the show were a symbol of a cruel time in medicine when mental illness was not understood, and people's rights and liberties were taken away from them while they were abused and tortured in the institution.
Heather is an artist and actor based in London. The series 'Too Many Blackamoors' is inspired by the story of Lady Sarah who was an orphan child from pre-colonial Africa and was taken in by Queen Victoria.

Heather uses herself to embody this historical character. She questions the truth about who is usually remembered in history and who is often forgotten.

Her art deals with wellbeing and the invisibility of diaspora communities.

More on the artist here: http://www.heatheragyepong.com
CASSANDRA by Ludovic Ondiviela
Ludovic Ondiviela and his team performs 'Cassandra', a 70 minute ballet segment about mental illness, challenging the stigma that society has regarding the subject.

Taken from Greek roots, the term Cassandra is referred to in close relation to psychosis. The story is a modern version; Cassandra as a worker in a call-centre who ends up hospitalized as 'mad'.
Wilhelm Wundt
Wilhelm Wundt was the first person ever to call himself a psychologist. Today, he is known as the father of modern psychology. He founded the first laboratory for psychological research which market it as an independent field of study. He made many advances in psychiatric treatments.

Wundt researched spiritual theories and examined abnormal behaviors in people to identify mental disorders. He studied feelings, images and thoughts.
Robin Williams was an improvisational king and best known for his works 'Dead Poet's Society', 'Patch Adams', 'Good Will Hunting', all of which focuses on mental health. 
He was also a great comedian. Sadly, he battled with addiction and depression, and was also diagnosed with Parkinson's and bipolar disorder which led to him taking his own life. 
His wife later revealed that he was also suffering from dementia due to Lewy Body Dementia.
SLEEPING FEMALE FIGURE by Yannoulis Chalepas
Yannoulis Chalepas was a gifted artist but suffered mentally and had nervous breakdowns which led him to destroy most of his sculptures. One of his few remaining works is the 'Sleeping Female Figure' which was built for the grave of a young girl. 
The sculpture has a tranquil expression on her face, appearing to be in a state of abandoned, peaceful sleep. 
In Ancient Greece, Hypnos(sleep) and Thanatos(death) were twin brothers; and many saw death as an eternal dreamless sleep.
SUFJAN STEVENS by Notelle
Notelle is a Nashville-based singer/songwriter. Her song 'Sufjan Stevens' talks about anxiety, trauma and healing through human connection. It's about understanding who you are, finding yourself and leaving behind societal expectations. The song also won the Grand Prize in the International Songwriting Competition (ISC)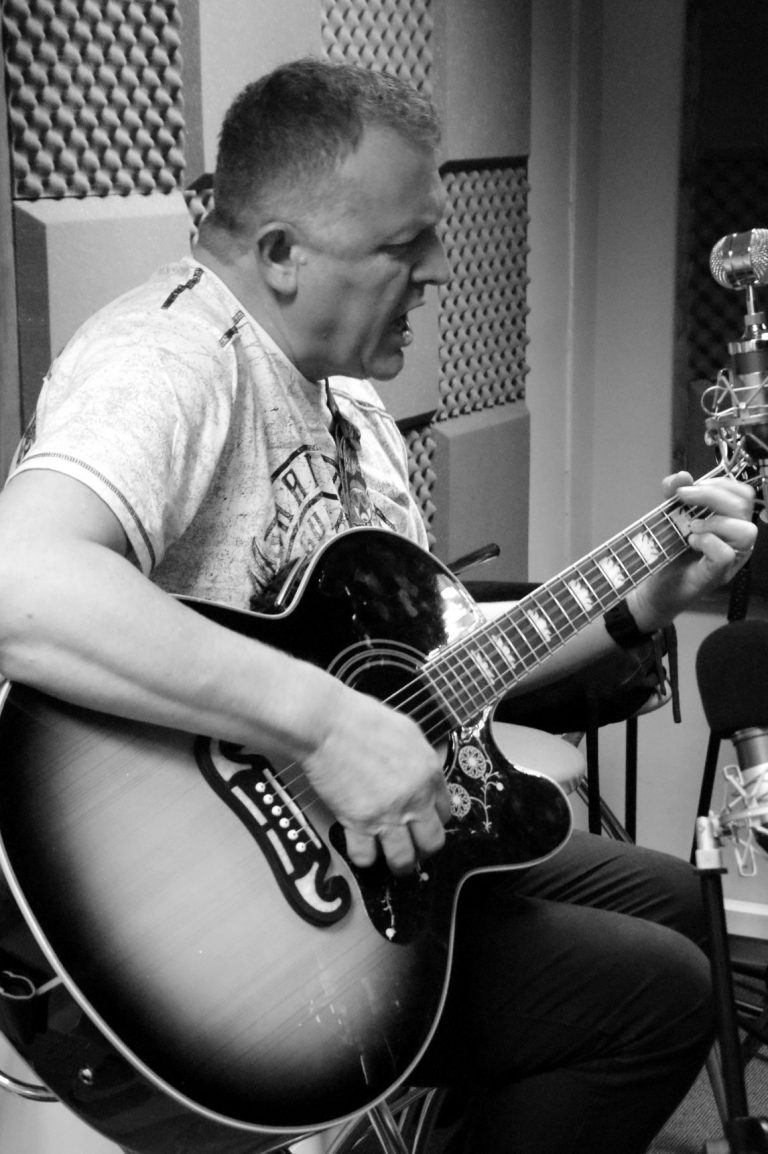 The theme for this song was thought of whilst out walking with his dog, Sandy. 
The lyrics reflect on the transition from middle age to latter middle age. Graham says that you never know quite what's round the corner and the point of the song is looking at the mirror for answers. 
Listen to "Mirror" on Spotify here:
Wikipedia writes, "Rupi Kaur rose to fame on Instagram, eventually becoming a popular "Instapoet" through her three collections of poetry.
Her social media numbers are similar to that of pop music, TV and film stars. Since its release in 2014, her collection "Milk and Honey," has sold over 2.5 million copies in 25 languages, spending 77 weeks on the New York Times Best-Seller List. 
Kaur has been praised for influencing the modern literary scene, although Kaur's poetry has had mixed critical reception and been subject to frequent parody; she has been dogged by claims of plagiarism by fellow "Instapoets"."
The lines you are reading are from her second collection, 'The Sun and Her Flowers' and like all her works, it surrounds themes of loss, pain, and healing.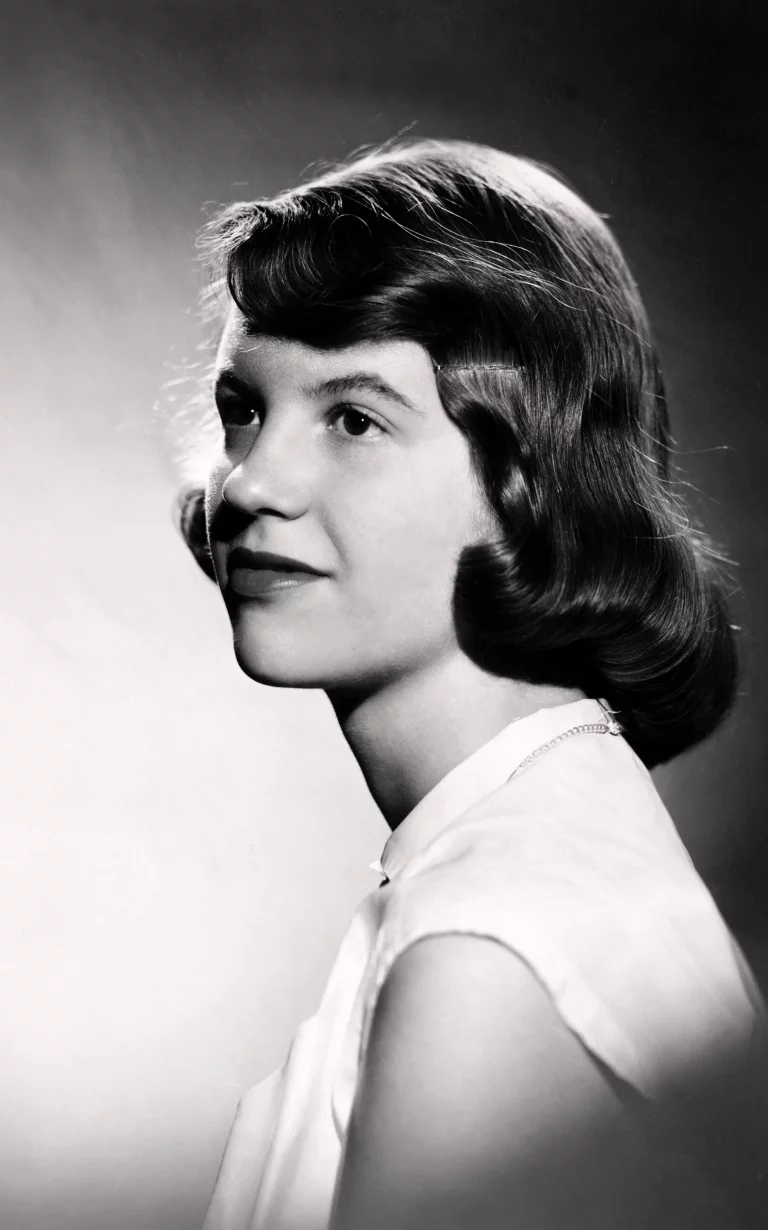 Sylvia Plath was an award winning American poet and novelist, best known for her semi-autobiographical novel 'The Bell Jar'. 
She was diagnosed with clinical depression and tried to take her own life on multiple occasions including an attempt by crashing her car. 
Plath was also a victim to domestic violence. She described her despair as "owl's talons clenching my heart". Sadly, she killed herself at the age of 30. 
Her gravestone inscription reads: "Even amidst fierce flames the golden lotus can be planted".
Missed this exhibition?
Come down to the next WDN RAW and see what's up.