WHAT DOES NOT RAW – BRIEF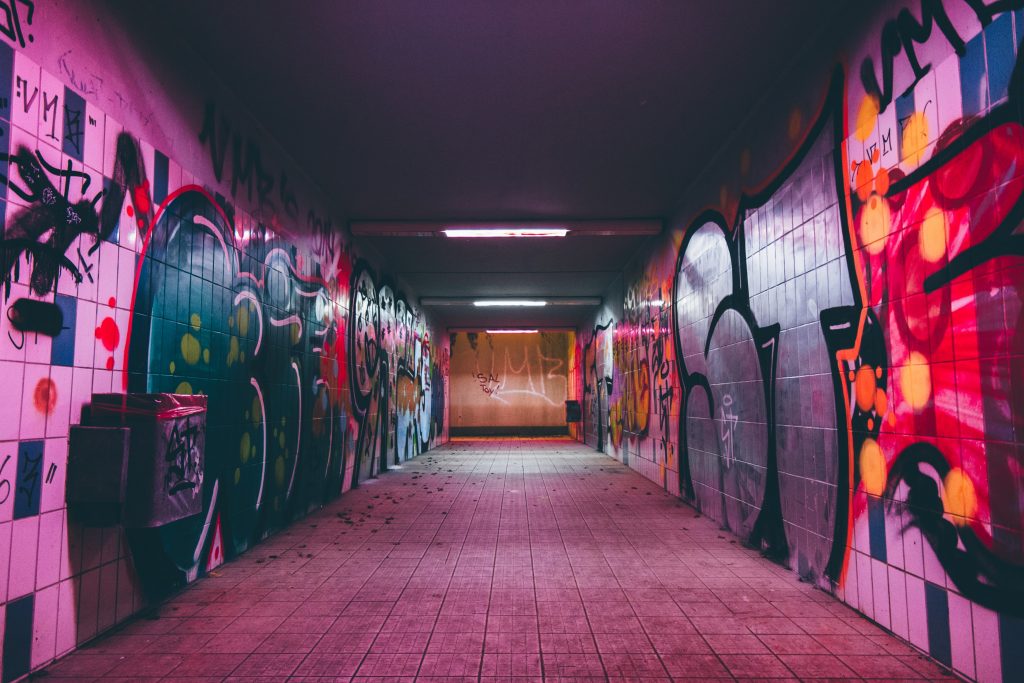 Date: September 29th, 2022
Time: 6:30pm – 1am
Location: Brixton Studio – Soho House (9 Brighton Terrace, London SW9 8DJ)
Theme: Deviance
WTF IS WHAT DOES NOT RAW?
Aiming to shift global culture and eradicate loneliness WDN seeks to tackle some of the greatest challenges of our time to create purpose, meaning and opportunity for anyone dissatisfied with the status quo of emptiness and disconnection.
Named after the famous aphorism by Nietzsche, 'What does not kill us, makes us stronger', (a mindset proven by science to be essential for success in life and business), we're kneading together the most brilliant and marginalised minds to create a starter culture of badasses and hustlers who can kickstart the social fermentation process needed for real change.
What Does Not Raw brings together people from all walks of life. We're rolling out this programme of immersive storytelling to tackling hard hitting and sensitive topics. The approach? Pairing challenging subjects with things like food, art, music from emerging creators. 
These events tear down preconceived notions that prevent true connection and opportunity – and bring the cool, the edge, and belonging needed for navigating this age of uncertainty and change. 
Please prepare a 5-minute personal, true story based on the theme of deviance.
But this isn't deviance as you know it: redemption and growth related to criminality or other such subjects. It's also about deviation from the norm, the traditional, the expected path of life. We want to hear your story of rule breaking, pushing the boundaries of 'acceptable', and challenging the status quo.
You never know the ripple effect it might have. In this experiment in human connection, sharing stories of deviation from the norm might embolden another person to carve their own path.The way you'd like to interpret the meaning of deviance is up to you. Whatever it is, we want to hear your story of strength and determination to accept the world around you.
Your story can be expressed in any format (e.g spoken word, song, poem, rap, etc.) but we would need to know in advance if you need any special equipment. 
All submissions must be sent by September 15th. Please include a written version as well as an audio/video recording of the delivery.
If you're struggling with submission formats, timeframes or this form, please let us know via email on [email protected]
If you are an artist, photographer, designer, creator, and/or someone who has work to showcase during the event and can bring an immersive element to this month's theme – we'd love to give you a physical space to do just that. 
Please get in touch via social media, or just email us on [email protected]
If your story is selected for this event, you'll be contacted by e-mail or via the channel you got in touch. If not, please keep in mind that WDN RAW is a recurring event, so we may reach out about the next one. 

Those who are selected to speak will be able to bring 3 guests, and will also receive video/photo content of their speech. We will also promote the event on social media – we only share once you've given us permission to do so. 

The events operate on a strict guest list policy. It is open for Soho House / Soho Friends members and What Does Not guests only. 

Photography or videography of the artwork, space, and people is not permitted by Soho House. Please make sure that none of your photos or videos include close-ups of people in the crowd.

We will be filming the event and may use footage of you, if selected, in promotional material. By taking part, you agree to this, but if you would rather not be included, please let us know in advance.

Please be respectful of others. We have no tolerance for racism, homophobia, misogyny, or any form of hate speech.

If you'd like to get involved with What Does Not, for this or future events / projects, please get in touch with

[email protected]

– we would love to hear from you.