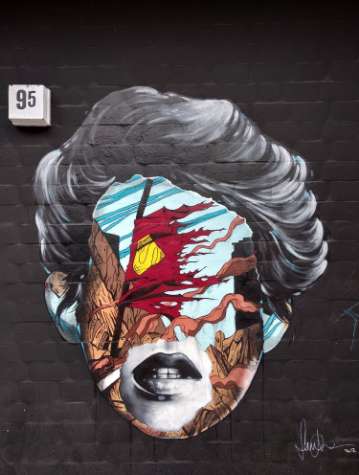 LEARN BY DOING, NOT BY WATCHING.
Wisdom that's passed down is the best kind of wisdom.
We take chances on those that others won't – the genius in the rough, the unfinished articles, the raw talents.
Whether you're just starting your career journey, or want to explore a new calling, our prep school for adults will get you that bit closer to your personal summit. 
BASECAMP: NOT YOUR TYPICAL LEARNING EXPERIENCE
Designed for everyone from graduates to career-changers, BASECAMP equips you with the soft skills to stand out. 
Sure, you'll learn the hard skills too, by doing (aka working on real projects, in real-time) – it's this interpersonal lubricant that seals deals and propels you forward.
Think of this as a non-corporate, uber-creative, and alternative welcome to the creative industries.
We focus on things like the art of listening, creative problem solving, knowing how to discuss and disagree, adapting, and communicating with purpose. All the things assumed or taken for granted in conventional work environments.
Designed to bridge the gap between studies or downtime and the professional world, BASECAMP gives you the toolkit to build confidence, resilience, and skillsets – for free.
You're never too young to change the world.
To me, WDN was an awesome learning experience coming straight out of University. I was given real responsibilities from day one which pushed me to pick up and improve numerous transferrable skills - no menial internship crap here! I felt like I was truly part of the team - always treated kindly and valued for my work and opinions.
A fantastic welcome into the professional world. I definitely found myself becoming more confident with my decisions and creativity. The freedom around my schedule allowed me to develop discipline in my own way. It was refreshing to not be micromanaged and to discover my own style of working.
What Does Not opened my eyes both personally and professionally to new skills and ways of working. Being a remote internship there was the risk that I would feel isolated, but the team was incredibly welcoming, and supportive and I felt fully immersed in my role.
Throughout my time at WDN, I worked on a number of multi-purpose projects; from creating illustrations, designing for socials, to doing a variety of creative explorations through my personal project. This helped me demonstrate different skills and ultimately enhance my portfolio. I feel this experience has given me a better understanding of what to expect when working in a virtual environment. The creative freedom offered through the internship was something I loved.